Residential Treatment: 10 Things to Bring with You
No matter the reason that you may find yourself in need of some extra assistance, checking into a residential treatment center may be the best option to get your health and overall well-being back into check. Whether it is for mental health, body dysmorphia, or eating disorders, the type of facility that you select will determine the type of care and treatment that you receive.
Some treatment centers use a lock-down approach in which patients' movement is restricted, while others take a more liberal, free approach in which patients move around freely. In each facility, a variety of services are offered, each focused on healing, problem-solving skills, emotional and psychological support, and resources and tools for management of a patient's symptoms and/or disorder. In patient programs are designed to remove a person from their usual stresses of day-to-day life to allow them to focus on the healing and recovery process which can be stressful enough.
Although the list of items which are allowed to be brought into a residential treatment center may vary by center and by an individual's diagnosis, let's look at some recommended items to bring with you as a patient entering a treatment center. We will also look at some items that should NOT be brought in for various reasons. You should also consider the length of time that you will be staying to determine the quantity of some items that you will be needing.
In this piece, we'll be talking about some items that you should bring to residential treatment and what things you should leave at home!
Items to Bring to Residential Treatment:
Clothing
Since the concept of a residential treatment center is that you will be "residing" there, be sure to pack clothing that is appropriate for your stay: pajamas/bathrobe, pants/shorts, shirts/blouses, undergarments, socks, shoes and/or flipflops.
Of course, the style and amount of clothing may vary depending upon the geographic location of the center as well as the time of year. A coat, sweater, and gloves may be appropriate if you will be living in Maine in January, but they won't be very useful in sunny Southern California in the middle of the summer.
Also depending upon the type of facility and its regulations and amenities, you may want to consider a "dressy" outfit for family visits or special occasions. Some facilities even have a pool or exercise room so a bathing suit and/or workout sneakers/clothes may be appropriate. Leave the super fancy clothes, high heels, and suit at home!
Some treatment centers do have a strict dress code so be sure to check into this before packing but you should most certainly have access to a laundry facility so no need to worry about packing for the long haul. You may want to bring along some laundry detergent in the event it is not provided.
Toiletries.
Of course, personal hygiene is very important whether you are in your own home or in a residential treatment center. However, you should be mindful of the products and their ingredients that you choose to bring with you. As many facilities do not allow any products with alcohol, carefully read the labels of your favorite toiletry items before packing.
Some suggested items to include in your toiletry bag: toothbrush/toothpaste, feminine hygiene products, soap, deodorant, shampoo and conditioner, comb/brush/hair styling products (be sure to note that aerosol products such as aerosol hair spray may not be allowed), lotion, sunscreen, and makeup.
Again, the location of the facility and duration of the expected stay will determine the quantity of products to be brought with you. However, it is recommended that you bring at least a thirty-day supply of each.
Prescription Medication.
Although you may be entering into treatment at a medical facility, you must bring along any current prescription medication in its original labeled bottle or container. Be sure to keep a list of each of the medications and the dosage with you at all times, and alert the staff of any specific medical condition requiring prescription medication or attention.
Jewelry.
Aside from any jewelry that you wear on a daily basis, leave the rest at home. A wedding ring, a watch or a special token may be acceptable, but you do not want to risk losing it or leaving it behind when you leave.
Money/Documents.
When you arrive at the residential treatment center, you will be asked to provide a form of identification such as a driver's license or passport. Keep these handy and in a secure location once you are settled. You will also be asked to provide your insurance card for the treatment services.
Although it does not seem that you will need any money, be sure to have your checkbook, credit card or debit card to pay for any other medications that may be required during treatment. You may also have access to a store for a refresh of your toiletries or in-facility vending machines, so be sure to keep some cash in small bills and coins. If your facility only has a coin-operated laundry room, coins will be needed to wash your clothes as well.
Communication.
Most residential treatment facilities have policies about cell phones and computers. Remember you are there to improve your health, your mental state and to receive treatment for anything is prohibiting you from functioning in the outside world. Do not allow the distraction of smartphones and laptops to derail you from your course.
However, communication with family, friends, and supporters is also critical to your journey. You can bring along with you stamps and envelopes, writing paper and writing instruments. Although we live in a digital world and you may be unfamiliar with writing traditional letters, give it a try! It may even be therapeutic to actually write a letter.
You may want to also bring a calling card if you are not allowed to have your cell phone. Having the ability to call friends and loved ones on occasion can be uplifting and help you to remain focused as to why you are at the treatment center in the first place.
Contact list.
Of course, now that you have packed your stamps and envelopes, you must know who to send your letters to and how to reach them. Be sure to bring an address book, contact list or phone book so that you can remain in contact with those who have supported you along your journey and will want to know how you are progressing. Your contact list may also contact the names and numbers of your other healthcare professionals and any emergency contacts that you will want to include.
Journal.
As part of the healing process, you may be advised to journal or document your thoughts and feelings during your journey at the residential treatment center. It has been proven that writing your feelings and emotions on paper is extremely beneficial to not only healing but in helping you to see your progress along the way. Use it to write freely to see a pattern of events, feelings, and influences over your life.
Pictures.
While you are away caring for yourself at a residential treatment center, you will certainly miss your loved ones. Bring along a small picture of each one to keep with you in your room or in your wallet to remind you of your purpose for being there and your goal of finishing the program and therapy plan.
Reading material.
Although the facility will probably provide you with reading material to enhance your learning and therapy, you may want to bring along some paperback books or Bible to read in your spare time. Paperback books or magazines are definitely easier and more compact to pack than hardcover books. Check with your facility to see if you can bring in a Kindle or another form of e-book reading
Depending on the facility, you may be allowed to bring other personal items such as an alarm clock, bedding such as pillow and blanket, headphones, music player of some kind or hobby items such as sketchbook, knitting, etc.
It is important to note though, that all of these will be at the discretion of the residential treatment center staff and the facility's policies.
Items NOT to Bring to Residential Treatment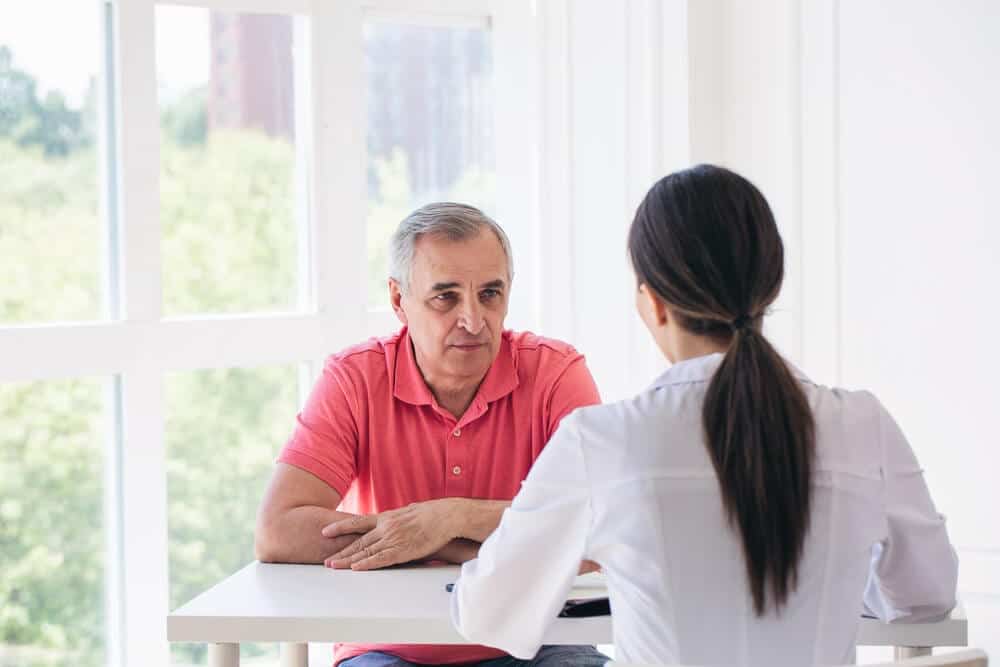 Weapons of any kind.
A residential treatment center is a place for recovery, peace, quiet, and healing. To ensure your safety, strict rules against any kind of weapon are in place in all centers and are strictly enforced. There will likely be no scissors, sharp objects, guns, or knives permitted.
Drugs and Alcohol.
Whether you are in the treatment center for an addiction to drugs and alcohol, an eating disorder, or mental health issues, the presence of any kind of drug is not conducive to healing, recovery, and reflection.
Pornography.
Outside negative influences prohibit the progression and healing process and are not allowed.
Food or drinks.
As you will be "residing" in the facility, you will likely also take all of your meals there as well. Be sure to alert your healthcare professional if you have any allergies or dietary restrictions. Do not bring outside food or drink for the safety of other patients who may have allergies or restrictions.
Appropriate clothing only.
As you plan your wardrobe, do not bring any clothing which displays profanity, graphic images, or any reference to violence, alcohol, sex or drugs. Be sure that your clothing is all well-fitting. In other words, no tank tops, sleeveless shirts, or short shorts.
Sports equipment or hobbies.
Your goal while you are at a residential treatment center is to get better!! Hobbies, video games, board games, and sports equipment all can be distractions and detract you from your true focus and mission while you are there. The facility will certainly have activities for you to participate in and for you to enjoy and will provide any games, cards, or sports equipment where appropriate.
However, this again is dependent on the policies of the facility and you should contact your facility in order to see what items you'd be allowed to bring with you.
Previously opened OTC medications.
As part of your personal hygiene products, you may bring over-the-counter medications such as cough medicine or aspirin but bottles must be sealed in their original packaging. To be sure that a particular medication is approved, check with the treatment center before you bring it with you.
Miscellaneous items.
It should be noted that each facility has its own rules and policies. With the rise in bans on smoking, many treatment centers have banned smoking and vaping of any kind. However, some facilities may allow cigarette smoking outdoors in designated areas.
For the privacy of others, most prohibit the use of a camera or video recorder that has the ability to connect to the Internet. Disposable razors can be used at the discretion of the staff and the specific facility. Nail polish, remover, candles and incense are often prohibited outright as well as cleaning supplies, aerosols, and any products that contain alcohol such as mouthwash and perfume.
As you prepare to go into a residential treatment center, be sure to check with the facility for their specific requirements of items that you should bring as well as those which are prohibited.
While you will be away for some time, you will also want to make preparations at home for the care of your family, home, pets and plants. Some things to consider include:
Make sure someone knows where you are
Be sure that your family and children are cared for
Ensure that someone has a key to your home or apartment and will watch over things in your absence
Place a hold on your mail with the U.S. Postal Service or have a trusted friend or family member collect it for you
Make arrangements for the care of your pets either in your home, with a trusted friend or in a care facility
Although you will be residing in a residential treatment center and this in and of itself may be overwhelming, by making the appropriate arrangements and bringing necessary items, hopefully you can make your stay as comfortable as possible and your transition back home as smooth and stress free as possible.
Interested in checking into The Meadowglade for residential treatment for an eating disorder or mental health issues? Contact us today in order to find out how our facility can help you on your road to recovery!
Fight for yourself, not with yourself.
What is an Anxiety Disorder? An anxiety disorder is a state of fear, uncertainty and/or…
Read More